My husband Tim and I have been married for twenty- four years and have two children. My daughter Lindsey is a register nurse at Mayo Clinic in Rochester and son Jordan is a Freshman at Mount Marty College in Yankton pursing a degree in Bio-Chemistry. My husband Tim owns and manages Papa Murphy's Take N Bake Pizza in Yankton. We enjoy fishing, family get-togethers, walking, traveling, and spen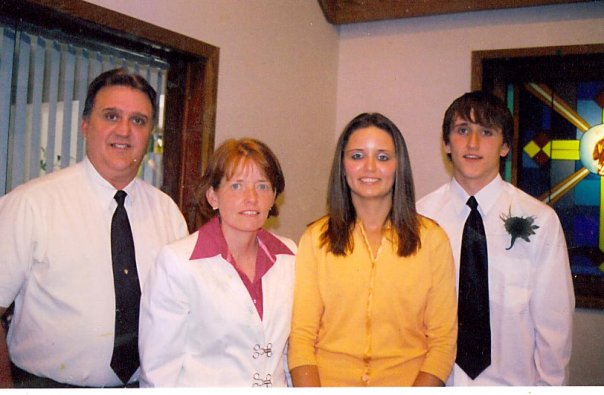 ding time at home.
Educational History:
High School- Wessington Springs School District
Bachelor of Science in Elementary Education with a minor in Special Education endorsements in middle school education- Dakota State University
Master Degree in Elementary Administration with a endorsement in Secondary Administration- South Dakota State University
Work Experience:
Elementary Principal/SpEd Director Wessington Springs School District, Wessington Springs, SD and Sacred Heart School Yankton, SD- 1999-2007
Grades K-8 Teaching
Middle School Science Teacher Wessington Springs Elementary 1992 to 1999
Sixth Grade Teacher Elkton Elementary, Elkton, SD 1991 to 1992
Fifth Grade Teacher Wessington Springs Elementary 1986 to 1991
Combination Room Grades 3-5 Harding County School, Buffalo, SD 1983 to 1986
Kindergarten, Title One
ACHIEVEMENTS
§ Curriculum Mapping Leader: Lead a team of teachers to implement curriculum mapping to maintain an on-going data base in our school district.
§ Astronomy Study: Chosen to study a hands on teaching approach to teaching astronomy in the classroom at Loyola University in Chicago.
§ NASA teaching program: Studied flight at Dryden Air Force Base learning an integrated approach to teaching flight in the classroom.
§ Science Fair Coordinator: Coordinating the local Science Fair grades k-12, several regional winners and three national science fair projects.
§ Odyssey of the Mind Coach: Creative problem solving program, several regional and state winning teams.
§ Awards: Golden Apple Award, Distinguished Service Award, Nominated Science Teacher of the Year
19 Years Educational Experience
Community Involvement:
School board member, athletic and music booster member, confirmation teacher and high school youth group advisor.